REVERSE ENGINEERING SERVICE
The rise of 3D reverse engineering services in India is pretty evident in the recent decade. More professionals and companies across industries resort to reverse engineering services to increase their overall profitability and save time.
At Crennovations, our team of professional experts are proficient at performing the various number of steps involved in the 3D reverse engineering process to gather accurate information of any product. Thus, we help businesses and professionals gain crucial information about a product's design and save time by delivering precise and detailed models. These detailed 3D models come in handy during the various development stages of the product. With the latest skills and technologies, our team can deliver the relevant models and drawings as per every clients' specific needs.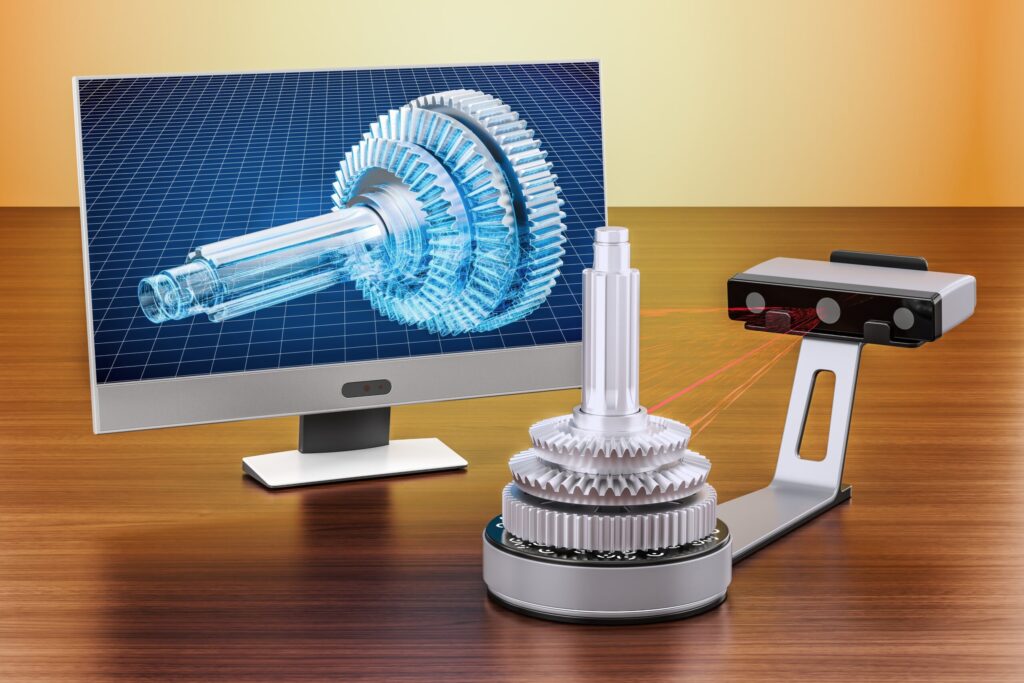 What is 3D Scanning or Reverse Engineering?
In simple words, it is a process where a scanning machine is used to gather the design information of the object or product being scanned. As a result, it aids businesses or professionals to get a detailed understanding of how a part, product or structure was created, constructed or designed to recreate the same thing with an improved design for overall enhancement. This is precisely what reverse engineering is all about. Basically, the actual design process is followed in a reverse manner, so the name reverse engineering process.
The 3D reverse engineering services come in handy if one needs to create a 3D File of an object present in front of them but does not have a 3D Design File. Even if a company wishes to revive an old product that has been discontinued years ago, the reverse engineering process can come to the rescue by recreating it and helping the business redevelop the product for the modern era.
Applications: Can be used for those vintage lovers who crave the look and feel of a long discontinued old automobile, reverse engineering could help in rebuilding its engine from scratch to experience the classic vintage car.
In short, reverse engineering is a beneficial and efficient process that helps engineers gather and store crucial design data digitally to enable new designs with the latest technology and innovations or rebuild the classic, old model.
What is the purpose of Reverse Engineering Services?
When you are looking to restore the original design of an old product or create a virtual copy of an existing product, reverse engineering is probably the most accurate method to get a working 3D model of the same that enables tracing the exact steps of the original design. This allows the engineers to create a new model, repair a particular part or improve the latest technologies. Commonly known as 3D scanning or Reverse engineering services, it is possible to achieve the above mentioned. Let's discuss some of the most common usages of 3D reverse engineering.
Legacy Parts Replacement
Failure Analysis
Parts Lifecycle
Legacy Parts Replacement
Introducing one of the most common purposes for which 3D reverse engineering is applied. Legacy parts replacement involves examining and reproducing specific parts of a large machine to ensure that it continues to be in operation. For instance, when a company's large compartment of an engine wears out and needs replacement, there is a possibility that a replacement is not available since the original part's manufacturer has stopped production years ago. Instead of making a hefty investment to get a new machine altogether, the company could salvage the existing machine using our 3D scanning reverse engineering services to replicate the defective part's design digitally.
Failure Analysis
Parts Lifecycle
Frequently Asked Question