Creating Excellence Always
Years of experience with a company incepted 3 years back, Crennovations has been instrumental in developing & innovating 3D Printing or Additive Manufacturing. Being a thought leader in the market, Crennovations is known to provide end-to-end product development services of 3D Printing Technology to an array of clients. With a thought of thinking and staying ahead in time, the company develops and designs 3D products for tomorrow!
Started back in the year 2017, two extraordinary engineers Daivik Mahamuni and Abhilash Chauhan brainstormed the limitless possibility of 3D Printing Products & Technology and bring forth Crennovations to produce nothing but innovative products.
Daivik Mahamuni
B.Tech Mechanical | PGD Additive Manufacturing
Daivik pursued his post-graduate diploma in 3D Printing from the "College of Engineering, Pune". He started off as a design intern in a medical 3D printing company prior to co-founding Crennovations. His design and 3D printing proficiency help bring new designs to life!
Abhilash Chauhan
B.Tech Plastics Polymers Engineering
Abhilash has experience of 5 years in the 3D printing industry. His vast technical expertise in plastics combined with 3D printing helps him cover products from prototype to production. He co-founded Crennovations with a vision to bring 3D printing products to end-users.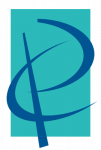 Ebullient Packaging Private Ltd.
Ebullient Packaging Pvt ltd is a three-decade-old manufacturer of industrial bulk packaging products. With a wide range of products Ebullient packaging caters to various industries locally and exports to over 30 countries.